Social Change
Empowered Solar is, first and foremost, a quality provider of solar installation services. We offer customers a 100% clean energy source, but we aim to do much more. We work to connect communities of all economic levels to the benefits of renewable energy.
Global solutions for global challenges
With a growing population and rapidly industrializing modern society the world faces ever-increasing challenges. Many of these are addressed by current United Nations development goals and include: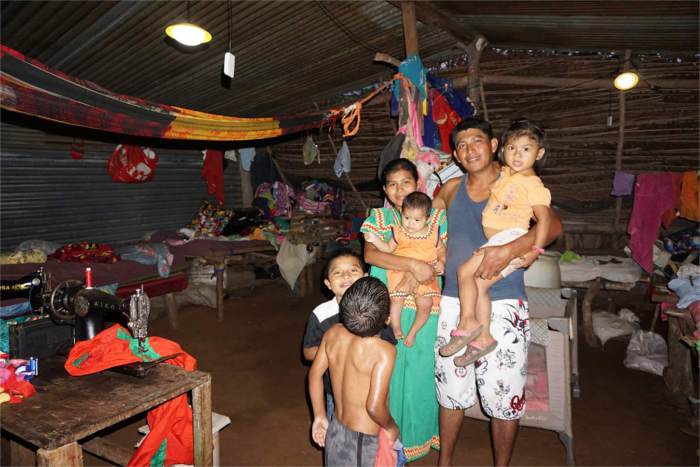 Family's experience health, financial, and other benefits using renewable energy
As these are global problems, solutions that span national and economic boundaries are necessary. When communities increase their energy consumption by skipping intensive fossil fuel use and move directly to renewable energy they experience long term financial and local-health benefits and the entire planet reaps the environmental global-health rewards. This is why we act both in our local community as well as in the developing world.
Central American Partner
Solubrite supplies off-grid homes and businesses pay-as-you go solar systems in rural areas of Central America. Empowered Solar invest a portion of our profits with Solubrite. This investment allows Solubrite to expand their reach improving access to renewable energy and creating sustainable jobs in local communities.
How this works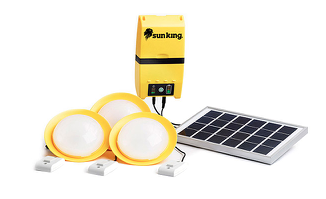 Solubrite provides access to a wide range of products that are durable and rigorously tested in homes and businesses around the world. The SunKing home system shown above is one of the most popular
Empowered Solar makes a low interest loan to Solubrite, enabling them to expand their inventory. This is important because the upfront costs of solar technology presents a significant barrier to entry for a household that lives on $3-5 per day. However, through pilot programs in specific communities, the Solubrite team learned that customers could feasible purchase products through the pay-as-you-go model (similar to rent-to-own).
Keys to the pay-as-you-go model
Low upfront deposit
Accessable local Solubrite agent
Technology that allows product to be unlocked permanently upon full payment
Product durability & warranty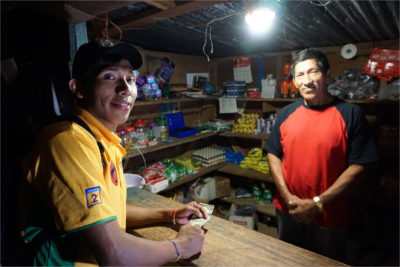 As savings begin to add up, customers can expand their system to something that lights an entire shop and powers small appliances or equipment increasing productivity and safety.
Reported local health and safety benefits include: elimination of smoke inhalation and fire hazards from flame-based light in confined spaces, safe passage through the village or to sanitation facilities at night. Additionally, the cost savings allow families to use light longer at night and to charge mobile devices more frequently.
Just like any investment in solar products, once the initial costs have been recovered, the user continues to benefit from the service and product with the free energy provided by the sun. In rural Panama and Nicaragua, Solubrite found that once a family substitutes solar light for costly candles or kerosene lamps, they saved roughly $12-14 per month.
Empowered Solar is proud to partner with Solubrite to bring products to customers in Central America that enable them to build brighter futures for themselves.