Solar 101
Photovoltaic (PV) panels convert sunlight directly into electricity which can be used on site or sent to other nearby consumers. Selecting an appropriate type of system and site for your installation is vital to getting the most out of your investment.
Understanding net metering and the distinction between grid connected and off grid systems is important when determining the size, location, and other aspects of an installation. Please visit our net metering and off grid pages for a discussion of these topics.
What makes a good site?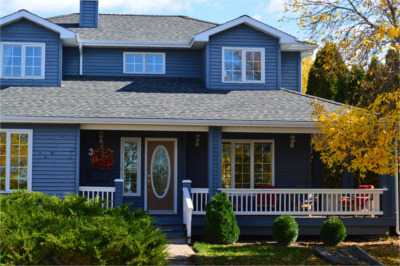 Site criteria
The most important criteria to consider when determining the appropriateness of a location for solar panels are:
Orientation:

Is a potential location open to the sky toward the south, southwest, or southeast?

Shading:

How much shading does a potential location receive?

Area:

How much space is available for panels?

Current electric consumption:

What portion of your current consumption are you interested in reducing?
These factors help to determine the size and orientation an array.
Get started today with a call to Empowered Solar for a free site consultation. We're here to answer your questions and help you determine what type of system best suits your needs and meets your budget.
This short time lapse of a recent installation can give you an idea of what a project looks like as it comes together and the panels get placed on the roof!